Each day when I watch the news I find myself commenting on whether I like or hate the neckties and wonder if I can design anything that I like better. The great thing about the ties on Zazzle is that the printing is on every part of the tie instead of just on the front like they do at a lot of other places.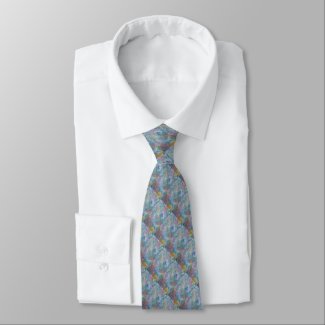 Multi Color Neck Tie
by
wildties
This one is a repeat pattern of one of my paintings.
The day that I designed this one with a drawing the background color tool wasn't working so I'll be going in and adding some color to it today.
The next designs I'll be developing will be based on the posts that I've been painting for my wheelchair ramp. I love being able to use designs in different ways and find it helpful for those of us who have limited use of their hands.
I also plan to divide my next canvas into sections so that the design areas will be a better shape for neckties.