Yes, I'm still a bit obsessed with sunflowers. Here are a couple of drawer pulls that I put them on.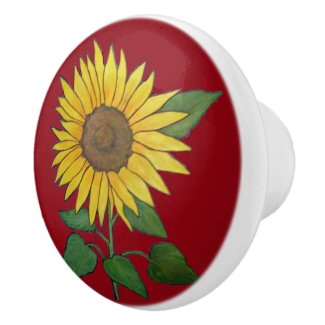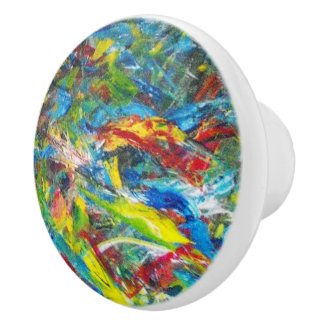 Artist's Studio Ceramic Knob
by
julia_art
Painted backgrounds like this one are often used for my floral paintings. This detail view just celebrates the color and texture that makes them fun.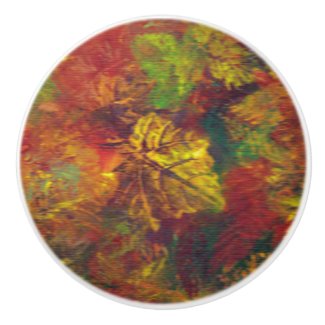 I'm sure you'll remember this design from last fall when we collected leaves from the garden and applied paint to them to use as stamps on this painted background. It was a fun activity for all involved and a great memory. Now it's a drawer pull perfect for redecorating your cabin.